Interior & Exterior Painting
Whether as part of a remodeling project or a stand-alone painting assignment, S&J offers a full range of professional painting services for your home, inside or outside throughout Howard County Maryland including Clarksville, Ellicott City, Fulton, Glenelg and Columbia MD. We are a top rated painting contractor in MD on BBB, Angies list and more.
We offer you a reputation for living up to the three most important standards in the painting field:
Reliability
S&J is always on time throughout the course of the project, and completely respectful of your residence. We welcome your questions or requests at any time – before, during, or after your painting project has been completed.
Attention to Detail
The smallest detail can make a world of difference. That's why we take special care to ensure that every stroke of the brush, roller or spray gun is precisely applied. We always work to ensure your satisfaction, and always clean up spotlessly after our job is complete.
Quality House Painter
We try to use the best products available for the job, while also keeping your budget in mind. We're always happy to offer our own recommendations for quality results, or if you have a favorite product, we're happy to put it to work.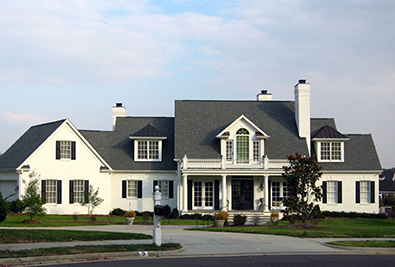 INTERIOR PAINTING & WALL COVERING
We can paint one, two or every room in your house, apartment, townhouse or condo. Kitchens, Bathrooms, Bedrooms, Foyers, Basements, Home Offices, Living Rooms, Dining Rooms, Crown Moulding, Chair Rails, Ceilings, Floors, Steps, Handrails and anything else you can think of.
EXTERIOR PAINTING
We use the highest quality paint for a professional job that will last for years. From siding and shutters to doors and window frames we can transform the look of your home.
Residential Painting Projects
We can remove or apply any type of painting or finish you need in or on your home including:
Exterior and interior house painting
Specialty coatings and varnishes
Plaster repairs
Textured ceilings
Paint removal
Commercial Painting Projects
Our professionals can take on projects in many businesses including churches, office buildings, medical centers and warehouses including:
Exterior or Interior
Interior and exterior painting
Interior Wall Coverings