Affordable Bathroom Remodeling & Renovations
Top Quality Bathroom Remodeling at Affordable Pricing
You can have a completely customized bathroom remodel and control every part of the design and cost. Here is how our system works. You get to pick out all the items for your bathroom remodel and pay no markup. You can get items at Home Depot or Lowes, a specialty bathroom supply store, online or mix and match where you get items for the bathroom remodel. Completely up to you. We can even pick items up for you as part of our service. If you need suggestions on some local quality showrooms for bathroom tile or cabinets we can give you some names of showrooms.
Then S&J takes care of the entire bathroom remodel. No dealing with multiple contractors or worrying what everyone is going to charge or huge hidden costs. No need to hire a tile contractor, a painter, an electrician, a plumber or anyone other than S&J. S&J takes care of all aspects of the bathroom remodel including all of the following that can be part of a bathroom remodeling project: Tub & Shower installation including custom tile showers, shower head installation, toilet replacement & plumbing if needed, sink, faucet and vanity replacement and plumbing work if needed, lighting and fan installation, glass shower door surrounds, mirror and medicine cabinet installtion, toilet paper holders, towel racks, bathroom shelving, bathroom flooring, drywall patching and painting.
You end up with a quality bathroom remodel done by a top rated contractor and are dealing with S&J the entire time. From small 1/2 bathroom, powder room remodels to entire master bathroom suites. We can do it all.
We remodel bathrooms throughout Howard County Maryland including Glenelg, Clarksville, Woodbine, Ellicott City, Columbia, North Laurel and surrounding counties of Anne Arundel, and Baltimore including Elkridge, Glen Burnie and Fort Meade.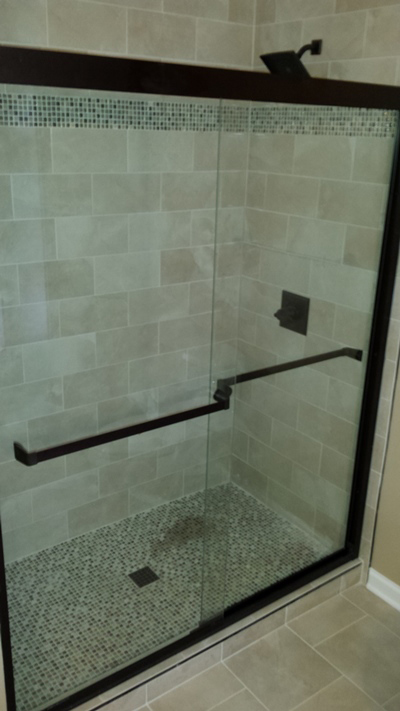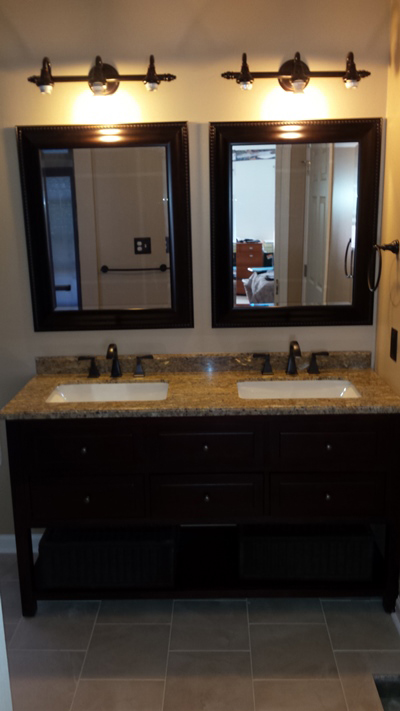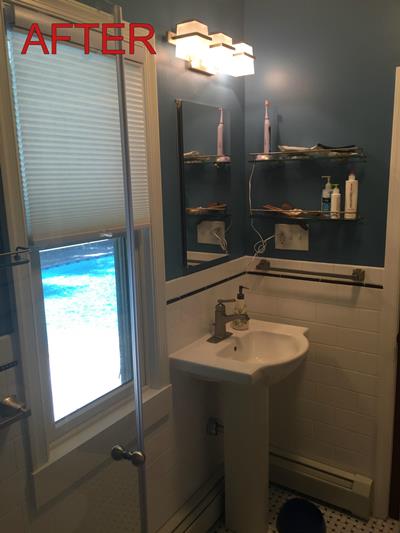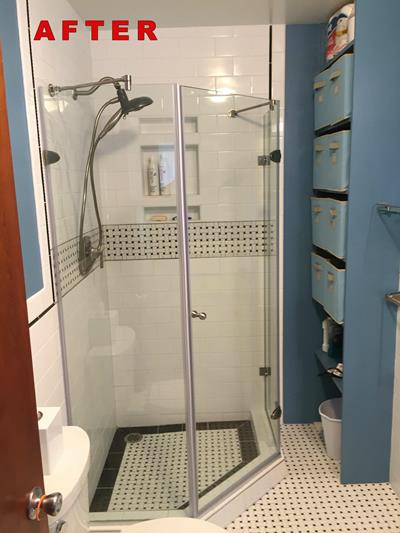 Angies List Review: April 2016
Description of work: Remodeled a second floor hallway bathroom.
"In reviewing possible contractors for the job, I contacted S & J because I used Jerry's services once before. That was about 2002 and the job was painting. I was really pleased with the outcome then.
SO for this job, I contacted three remodelers to bid on a complete upstairs bathroom remodel, two responded in a timely manner. Jerry sent one of his project managers, Jonathan, to review the scope of the project and complete the estimate. Jonathan was complete in his review, asked many questions to clarify what I was envisioning, and explained how the project would proceed if they were selected for the job. After getting the quotes for the project, I decided to use Jerry's services again. Prior to calling for estimates I had purchased most of the fixtures needed for the bathroom that included a vanity, bathtub, plumbing fixtures, toilet, tiles for the floor and bathtub area, etc., so all I was looking for was labor. Jonathan remained with the project. He and his crew did all of the work (a special shout out to Weather - I'm sorry if I spelled his name). Both worked hard and made suggestions throughout the project, ran to Home Deport to purchase items I didn't even know were needed, cleaned up and made sure all final decisions were mine. Oh, and they looked out for the dog who can be a bit of an escape artist. The project took longer than what was initially planned, but that was fine with my husband and I. Part of the reason for the extra time was the small tiles I selected for the tub area. I was absolutely pleased with the outcome. The bathroom is beautiful.
I would use S & J's Painting and Remodeling services again in a heartbeat."